Sri Radhashtami Celebration 2023
Radhastami marks the celebration of Srimati Radharani's divine appearance, honoring her as Lord Krishna's most beloved devotee. She is revered as the universal mother and spiritual guide, guiding souls towards devotion to Lord Krishna.

Srimati Radharani's divine appearance occurred on the eighth day of the bright Bhadra month's moon. In the Krishna consciousness tradition, she is hailed as the bestower of devotion to Lord Krishna. Radhastami at ISKCON entails offerings, decorations, recitals, fasting till noon, prasadam sharing, and cultural performances portraying her divine pastimes. 

Radhastami holds profound spiritual significance as a day to seek Srimati Radharani's blessings for unwavering devotion to Lord Krishna.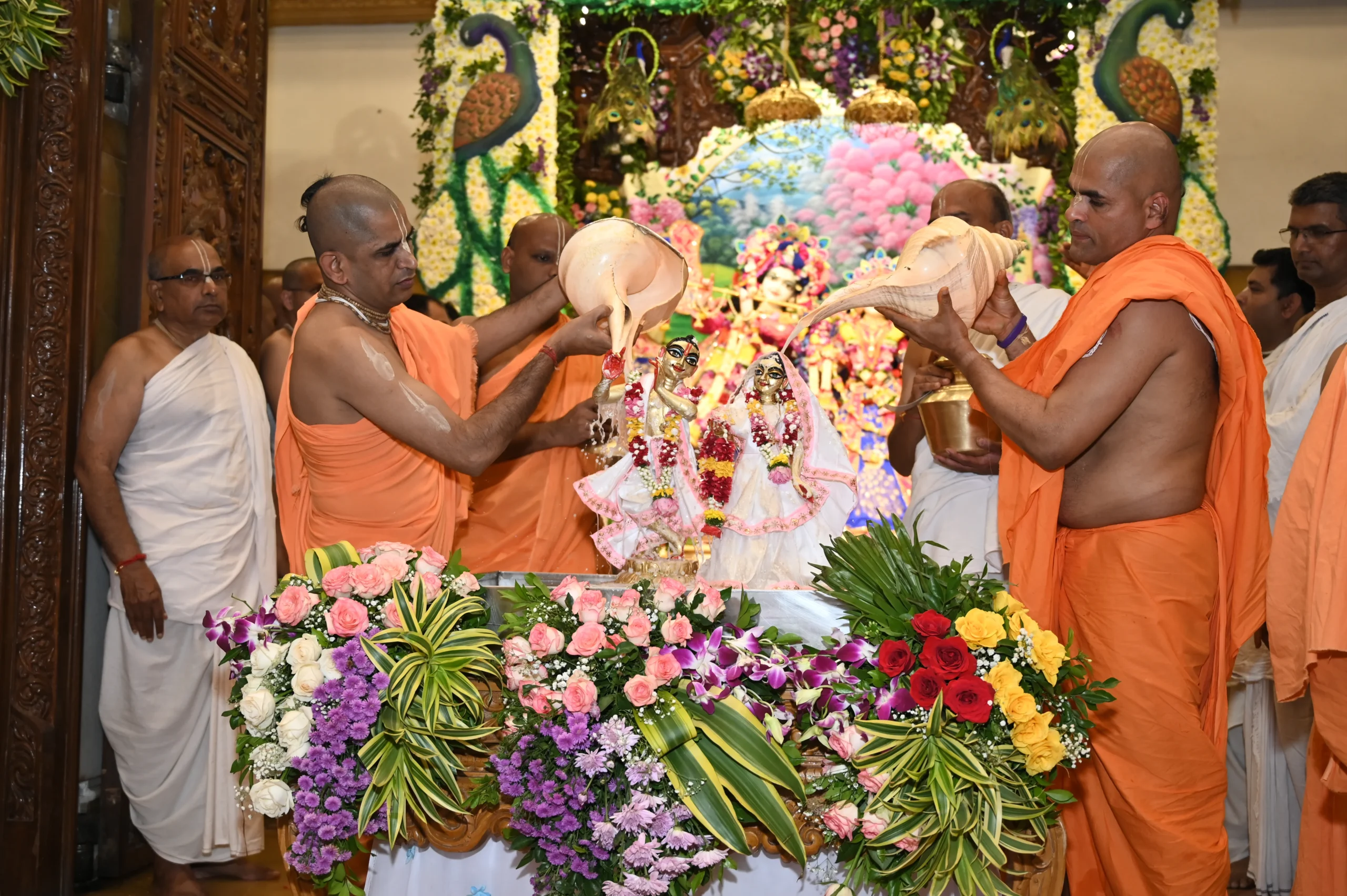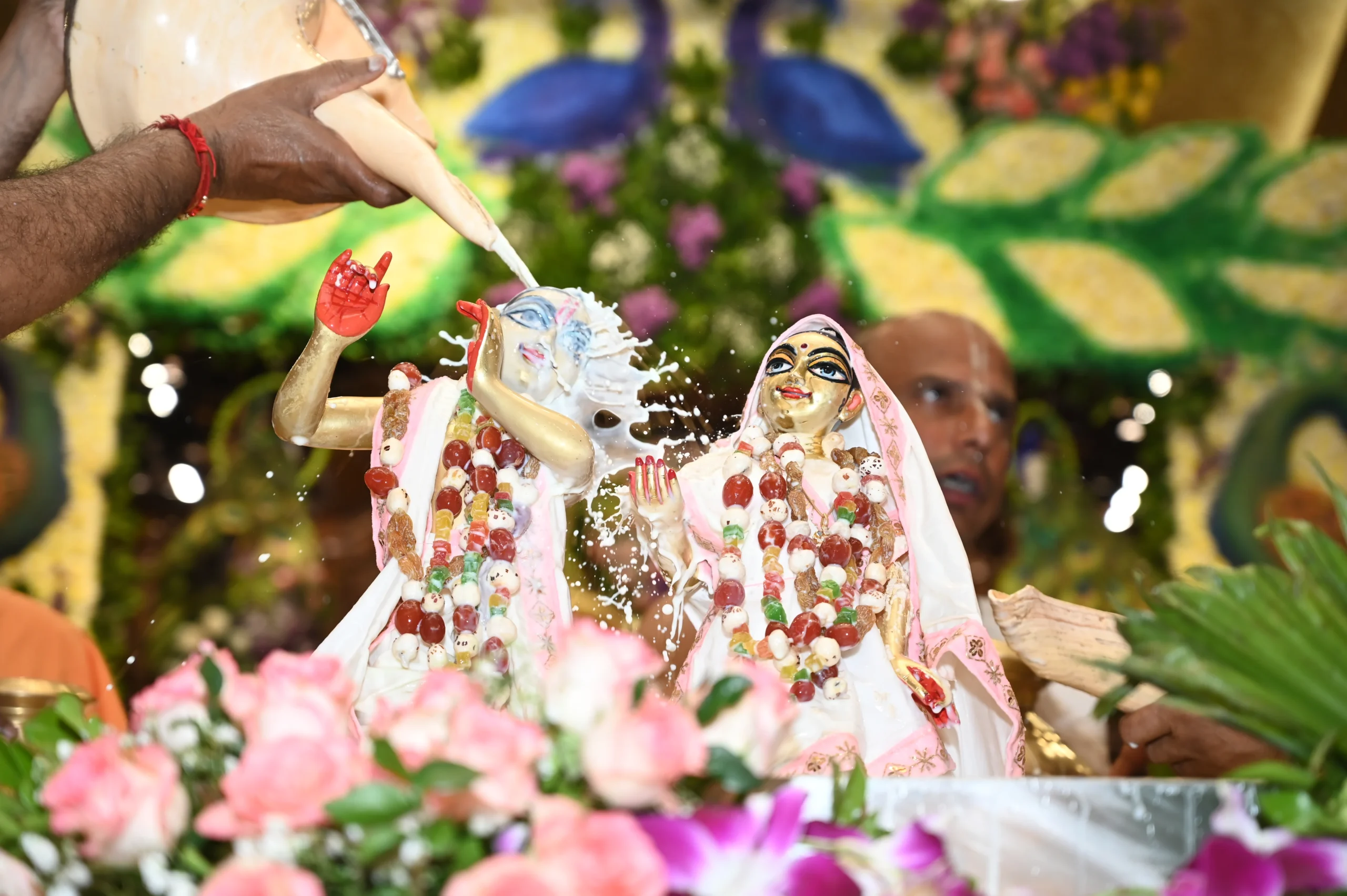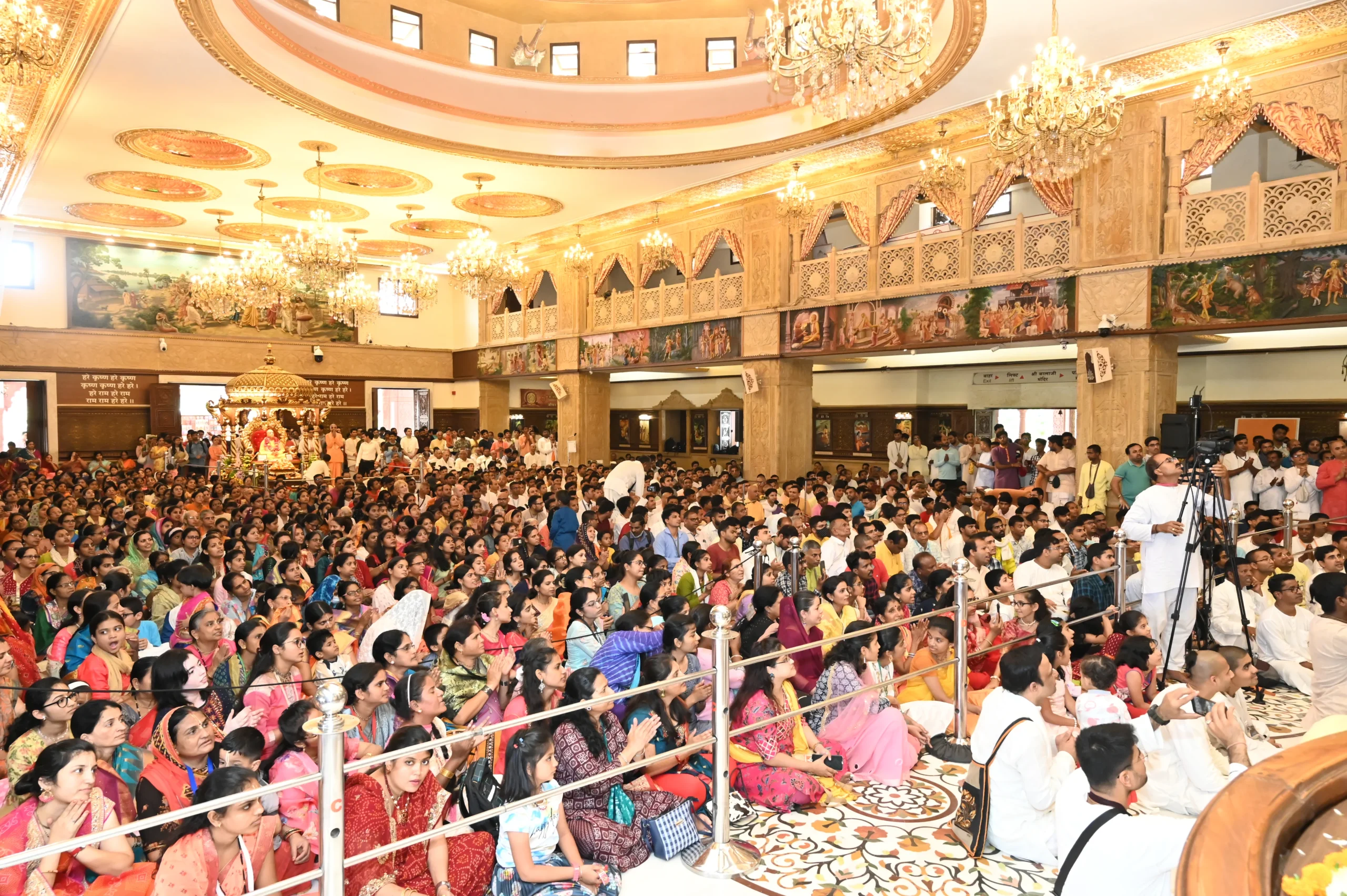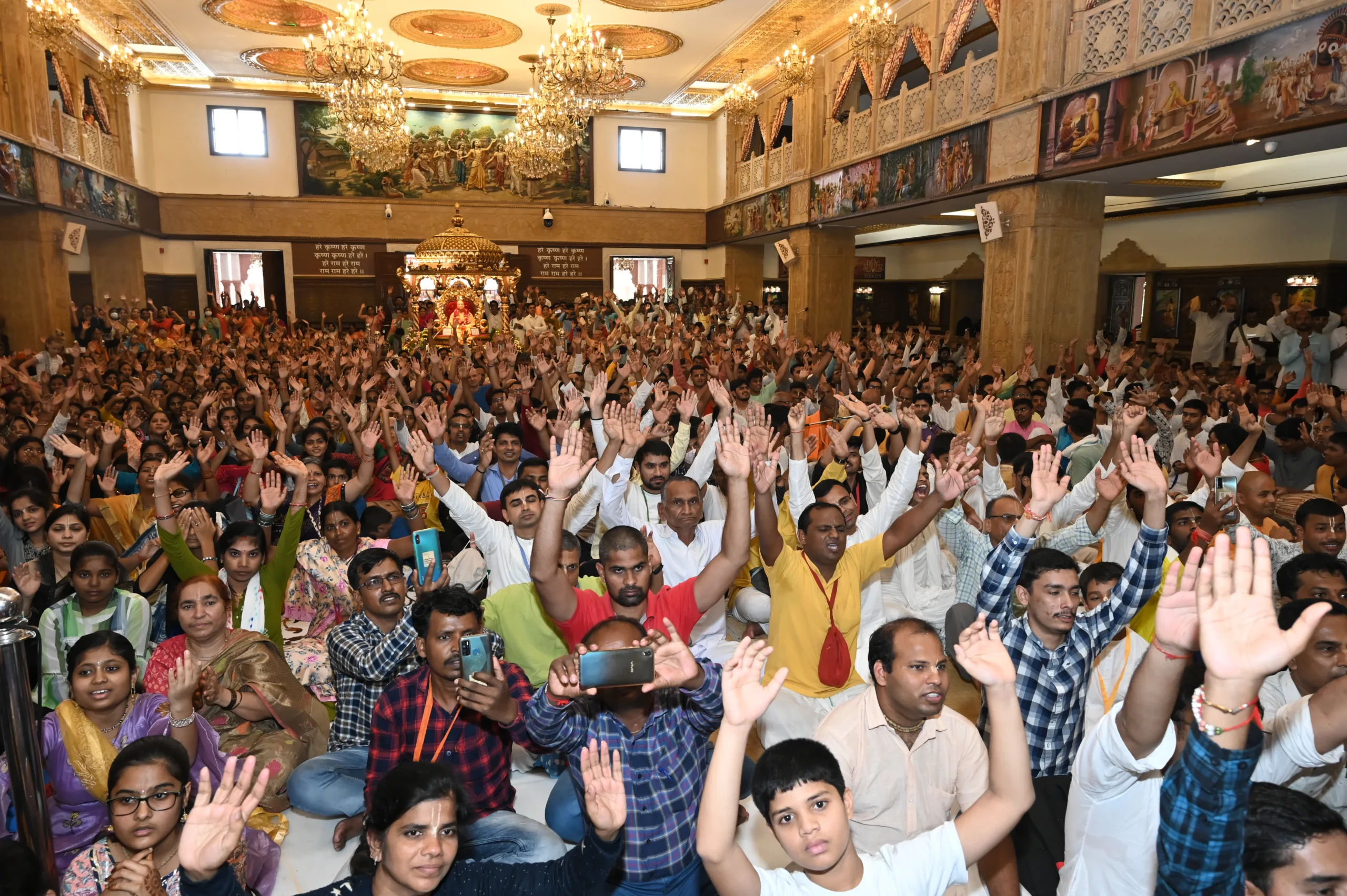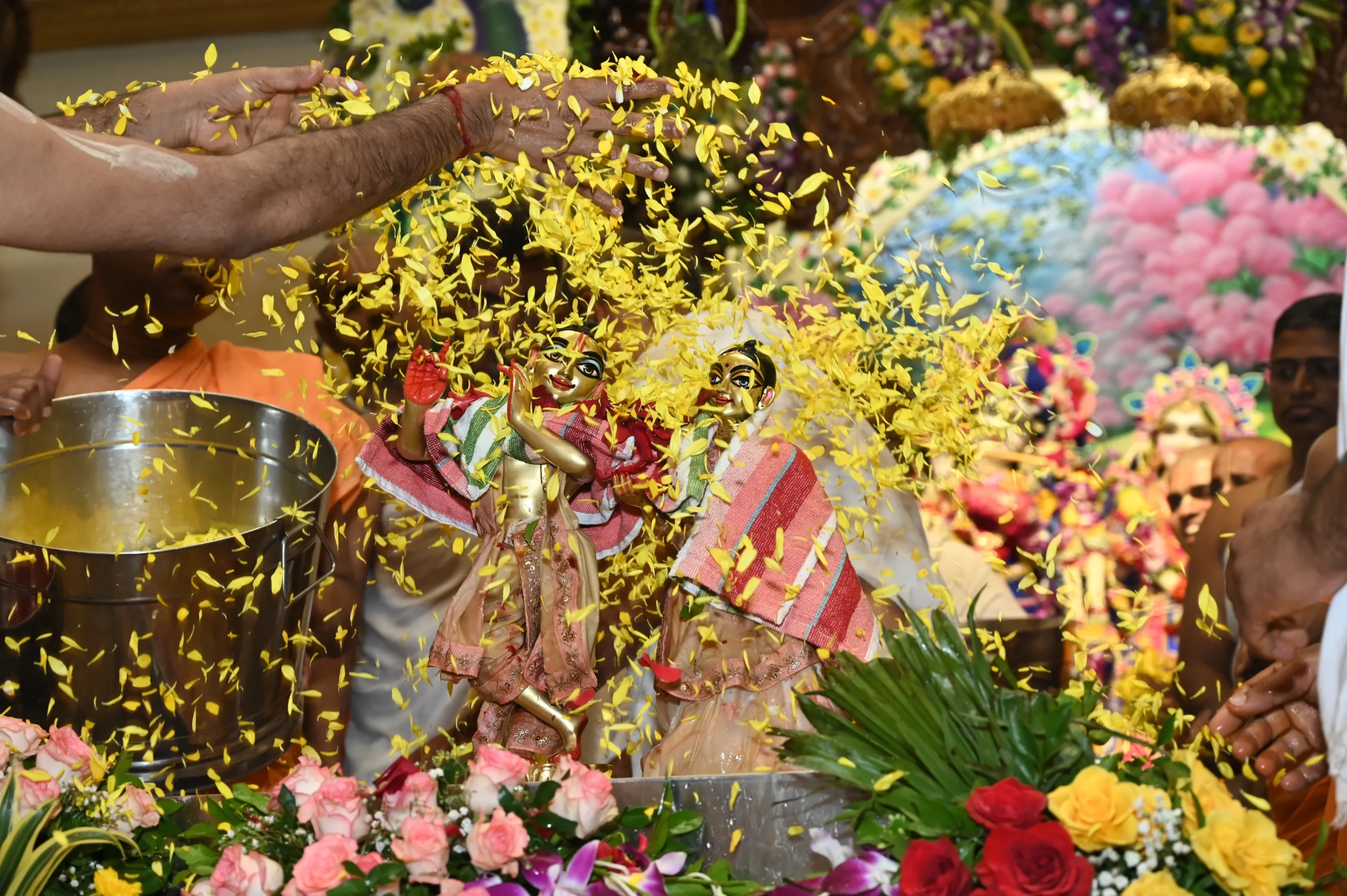 Srila Prabhupada said
"Charity should only be given to propagate Krishna Consciousness all over the world.
No matter small or big, Krishna sees your Heart, whether you want to serve him or not."
Embarking on the Path of Devotion: Attain Timeless Merits and Fearlessness through Service to Lord Krishna "As you engage in the act of serving Lord Krishna, you accumulate enduring merits, and even a humble offering to Him can shield you from the most formidable fears."
In a moment of urgency, as Lord Krishna hurried towards a fruit vendor, a considerable portion of the grains He held slipped from His grasp. Yet, the fruit vendor wholeheartedly filled Krishna's hands with fruits, resulting in her fruit basket becoming instantly adorned with precious jewels and gold.
Srimad Bhagavatam 10.11.11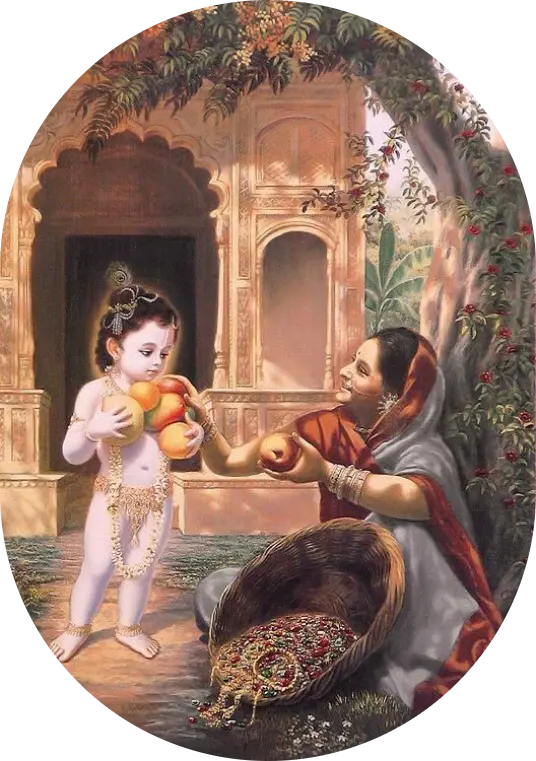 Glimpse of Sri Radhastami