Donate for Brahmin Bhojan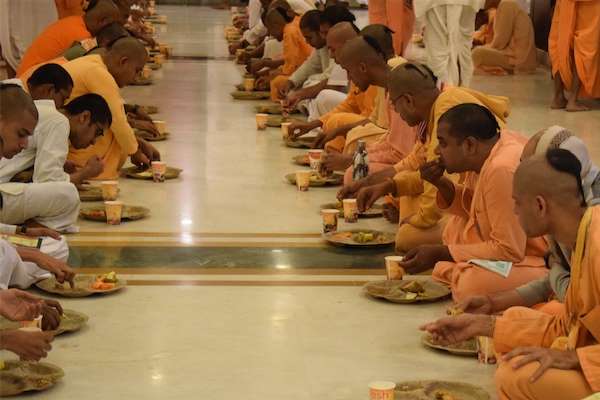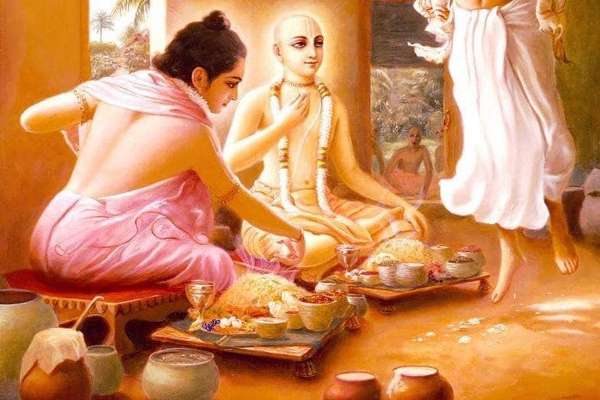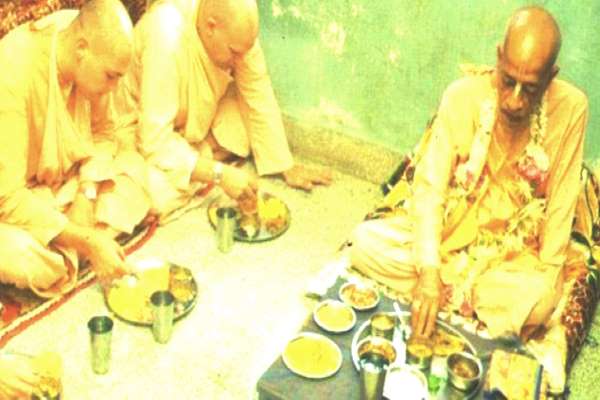 Feeding Brahmanas of pure character is recommended in vedic scriptures. Brahmcharis of ISKCON has taken a voluntary vow to not indulge in worldly matters but read the deep knowledge of Bhagavad Gita and other scriptures and propagate this knowledge. By arranging prasad for the devotees of Krishna, get blessings of many Brahmanas and Lord Krishna himself.
Devoted and pious people feed Sadhus on anniversary, festivals, birthdays or other imprtant days.
How we utilise your donation
ISKCON Pune runs several spiritual welfare programs throughout the year. It positively impacts lakhs of people and transform many lives. All the activities are voluntarily carried out by devotees of Krishna understand the need for the cause. You will not only receive profuse blessings from Sadhus and Lord Krishna but also will be indirectly supporting their welfare activities.
Need help in donation or have a query?
If you want to know other ways you can contribute or volunteer, or have questions about your donation, or any other query, feel free to contact us between 10:00 am to 5:00 PM everyday except on Sunday and festivals. We will be glad to assist you.